Welcome to Ryton Choral Society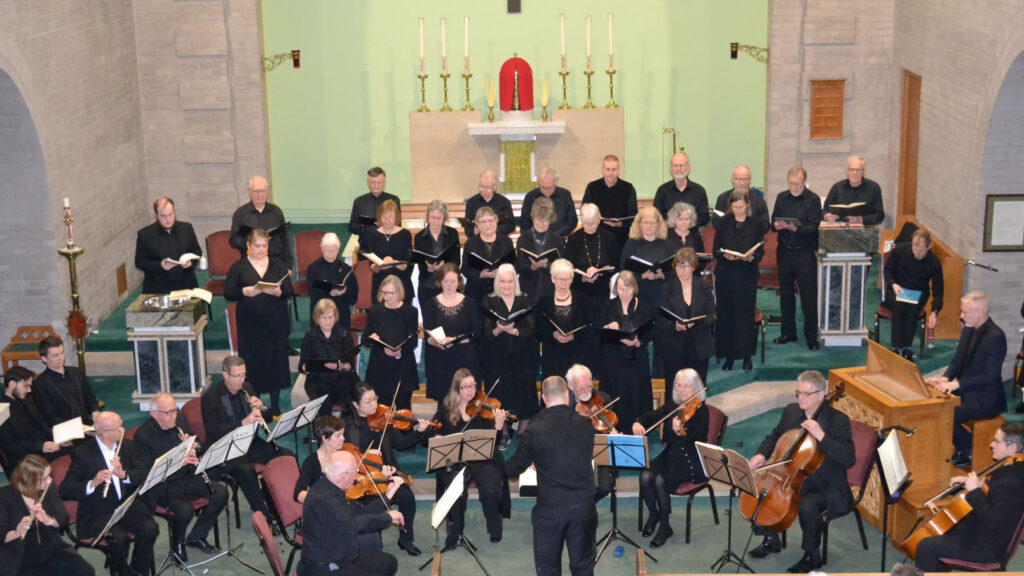 Ryton Choral Society, founded in 1971, is a mixed voice adult choir of about 30 members. We meet on Tuesday nights in school term-time at Highfield Middle School, Prudhoe, NE42 6EY.
(map at bottom of page)
Warm up starts at 7.15.

Rehearsals finish at 9.15.
We are always keen to welcome new singers. There are no formal auditions.
Please contact the Chairman or Secretary if you wish to give us a try. They will ensure a warm welcome.
Please visit the NEWS section for information related to any changes brought about by the Covid pandemic
Fees
Members pay £150 per year. This fee includes about 30/35 rehearsal sessions and performances. Members pay for the hire of music, at cost, and very occasionally are asked to buy their own music if for some reason hiring of a particular piece is very difficult.
Performances
The choir was traditionally been based at Thorp Academy in Ryton and has sung there regularly.
Concerts have been held in Whickham, Prudhoe and Corbridge recently. The choir has also used the King's Hall, Newcastle University on several occasions.
In recent past (2013, 2015, 2017) the society has collaborated with Bishopwearmouth Choral Society to sing in a joint concert at Sage Gateshead, Hall One.
Venues and the timing of concerts are always under review.
Repertoire
Our repertoire is largely classical – both sacred and secular. We also sing contemporary music – often specially arranged by our Musical Director. You can see the wide variety of music we have sung by going to the history page of this site.
In the 2006 we sang 'The Leap of the Heart' – a song cycle commissioned by the Society from the composer Felicity Laurence.
Our concert on 12th December 2009 included a world premiere – 'The Prelude' by Michael J. Smith.
Musical director
From 2001 – 2017 the Society was led by David Murray. David retired from this post in December 2017 and the Society was delighted to announce the appointment of Alastair Lord as his replacement. Alastair led his first concert in 2018. See more in the Musical Director and History pages
Constitution
A copy of the Constitution can be found here